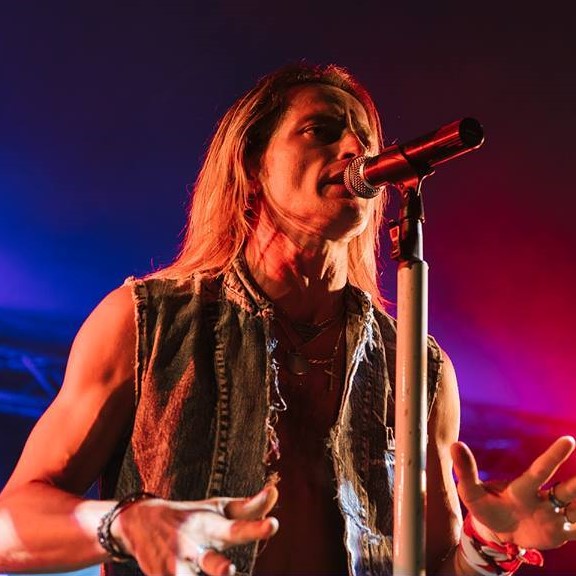 Alessandro approached singing in 1994 thanks to his passion for music, especially for the Queen - not by chance one of his models of singer and frontman is Freddie Mercury.
After a few years in a band with friends, he began to sing on the stages of northern Italy in 1997 with the duo Shadows and, from 2000 to 2003, with the duo PN Band, one of the most important in Lombardy.
In 2002 he participated in the selections of the "OPERAZIONE TRIONFO" TV program conducted by Miguel Bose' and aired on Italia 1, arriving at the final stage of the CASTINGS @ talpaitalia.tv but failing reach the live broadcast by a nose. For the duration of the program, however, he was an official reserve.
After years of lounge singing, in 2003 he joined the Over Night, a band from Milan playing songs of Italian and international success, ranging from pop to rock. In 2004 he left the Over Night to start the BMB adventure.
In 2010 he participated in the castings of X Factor 4 (Rai2) and again he reached the final stage of the selections, the Home Visit, losing by a nose the entry to the live broadcasts.
In 2016 he joined a tribute band at the Queen of Forlì, the Magic Queen, where he still is the frontman.
MUSICAL INFLUENCE:
BON JOVI
QUEEN
AEROSMITH
GUNS
GEORGE MICHAEL
PRINCE